The Universal Steve
…organic bong-in-the-shed country rock…

- Jackson Griffith, Sacramento News & Review
The Universal Steve was a Sacramento-area band that existed from about 2001 until about 2010. It consisted of:
Steve Bryant, songwriting, vocals, guitar
Steve Edberg, drums and percussion
Steve Nicholson, bass and vocals
Steve Randall, guitar
The band started when two other Sacramento bands Natalie Cortez and the Ultra Violets and Toadmortons stopped. Two of the Steves were in one band and two were in the other. We thought it would be funny to get together and play. It turned out to be fun as well as funny so we kept doing it.
During that time, we made two albums, E Pluribus Esteban and Ryer Island. The first was released on CD, the second was download-only (this was before streaming was a thing).
E Pluribus Esteban was recorded in Steve Bryant's garage-cum-studio in West Sacramento on a Roland DS-2416 hard disk recorder. Here's a video of a typical mixing session.
After the first album was released, Steve Bryant moved to a house on Ryer Island that had an outbuilding we converted into a recording studio (with a control room and everything!). Ryer Island was recorded there using Logic on an iMac.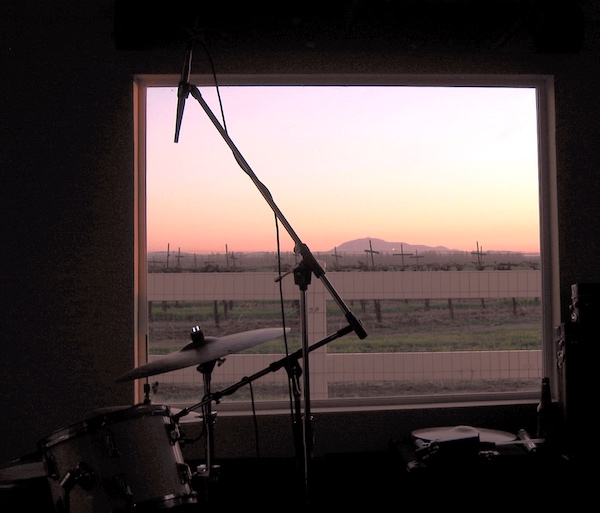 Ryer Island was released about the time the band decided to stop playing together. Nothing dramatic, just people's lives going in different directions. As far as I can remember, our "download release" concert was our final performance together. Three songs from that concert are available on YouTube.
After The Universal Steve, Steve Bryant reformed the Toadmortons. They released Beauty Lies in 2015 (Apple Music link, Spotify link) and Not I Am a Goat in 2019 (Apple Music link, Spotify link).
You can usually find cutouts and used copies of the E Pluribus Esteban CD on Amazon. You can stream both albums on Apple Music and Spotify (see below). Unfortunately, the person at the tiny record label who set up the streaming entered the artist as "Universal Steve" for one album and "The Universal Steve" for the other on Apple Music so they're listed under two different artists. They also messed up the running order on Ryer Island. (Which is unfortunate because Egrets segues directly into Fate Drives My Car.) The correct running order is:
Egrets
Fate Drives My Car
Plastic
Breathe
Drool
Undertow
Jeff
Bright Day
Winter
Happiness
Ordinary Way
Touch
Waves
Let You Go
The Universal Steve on Apple Music
The Universal Steve on Spotify